PROFILE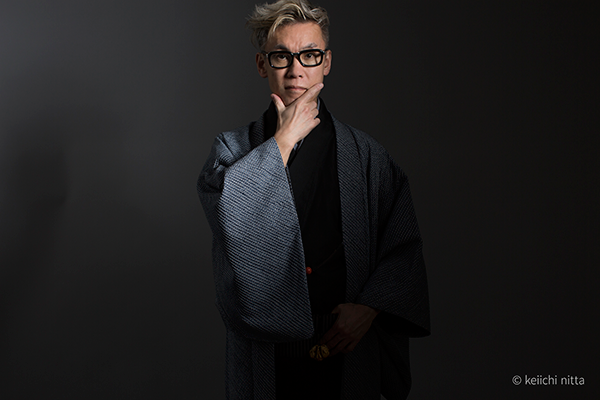 武蔵野美術大学卒業後、80年代よりフランスのパリを中心に、アメリカ、日本でアーティスト活動をスタート。パリのパレ・ド・トーキョー、ロンドンのサーチ・ギャラリー、京都の西本願寺伝道院、2017のセーヌ・トウキョウ等、数々の展覧会での作品発表に加え、エルメス、ルイ・ヴィトン、ファベルジェ、2018 展覧会とプロジェクション・マッピングを仙台うみの杜水族館で etc. 多くの企業とのコラボレーションでも作品を創作して来た。
「ウサギ」は、彼のこれまでの活動に重要な主題となっている。
Après des études aux Beaux-Arts de MUSASHINO à Tokyo, Shinsuke Kawahara devient artiste plasticien puis se spécialise dans le design tout en réalisant de nombreuses scénographies. Dès les années 80, il commence à travailler en France , aux USA, et au Japon. De nombreuses collaborations avec Hermès., LV, Christofle, Fabergé … s'ensuivent.
A ces activités et à ses innombrables créations de lapins qu'il réalise depuis toujours, s'ajoutent des créations multiples.
Exposition 3m '24 Saisons Jumbo Kimono' au Palais de Tokyo Paris et Saatchi Gallery London avec Suntory, aussi au Palais de Tokyo pour 'NUIT BLANCHE 2013' avec Suntory.
Exposition 'proportion & illusion' au Centre National de la Danse à Pantin pour Designer's Days.
Exposition solo:
Gallery AL à Tokyo.
Création visuelle 20m x 8m pour Facade de MITSUKOSHI GINZA,
2016, Temple NISHIHONGANJI à Kyoto,
2017, La Scène Tokyo
2018, Exposition et projection-mapping à l'aquarium d' UMINOMORI Sendai etc ...
After studying at the MUSASHINO Fine Arts University in Tokyo, SHINSUKE KAWAHARA became artist -painter, and creator. In the 1980s, he began working in France as well as in the USA and Japan. Collaborations with Hermes, Christofle, Faberge, Louis Vuitton soon followed.
Manifold new creations have joined Shinsuke's work beyond these activities, as well as the countless representations of rabbits that he has continually produced.
Exhibit at the Palais de Tokyo Paris and Saatchi Gallery London with Suntory as well as the Palais de Tokyo on the occasion of Nuit Blanche in 2013.
Proportion & Illusion at le Centre National de la Danse in Pantin for Designers' Days.
Solo Exhibit:
Gallery AL Tokyo.
20m x 8m visual creation for Mitsukoshi Ginza Crossing.
Nishihonganji Temple in Kyoto in 2016
La Scène Tokyo
2018, Exhibition and projection mapping at UMINOMORI Aquarium Sendai ...